June 20, 2023
Watch The Facts! A Mini-Conference on Data Science and Disinformation in the Philippines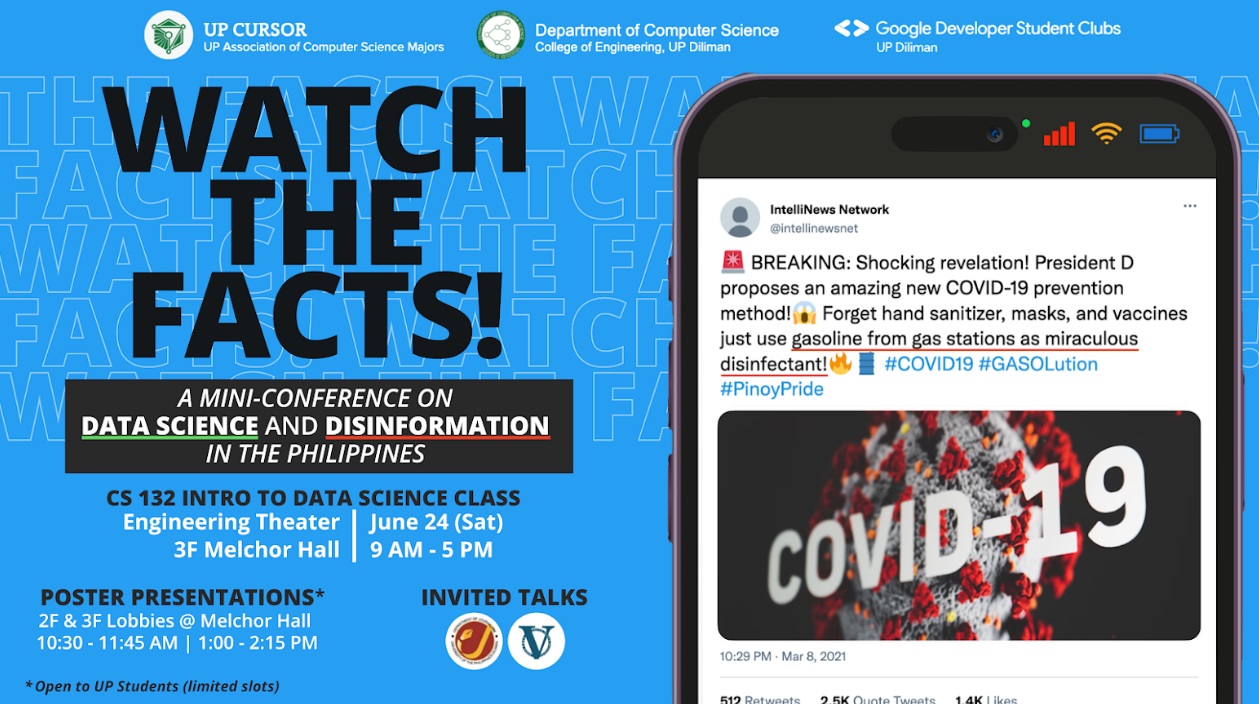 Everyone is invited to the mini-conference titled "Watch The Facts! A Mini-Conference on Data Science and Disinformation in the Philippines", which will be held on June 24 (Saturday), from 9 AM to 5 PM at Melchor Hall, 2F & 3F lobbies.
This sem, CS 132 students, under the guidance of Assistant Professor Paul Rossener Regonia, took on the challenge of gathering, examining, and analyzing the widespread dissemination of disinformation on PH Twitter. Collaborating with fact-checking experts from Vera Files and the UP Department of Journalism, they uncovered the impact of disinformation on various topics such as politics, elections, red-tagging, COVID-19, & LGBTQ+. Their work and findings will be presented in the mini-conference
The mini-conference is sponsored by the Department of Computer Science, with the help of UP CURSOR and the Google Developer Student Clubs – UP Diliman chapter. Admission is free. Interested parties may pre-register through bit.ly/WatchTheFactsREG.