Oct. 13, 2023
Two DCS projects featured in DOST PCIEERD Innovate Pinas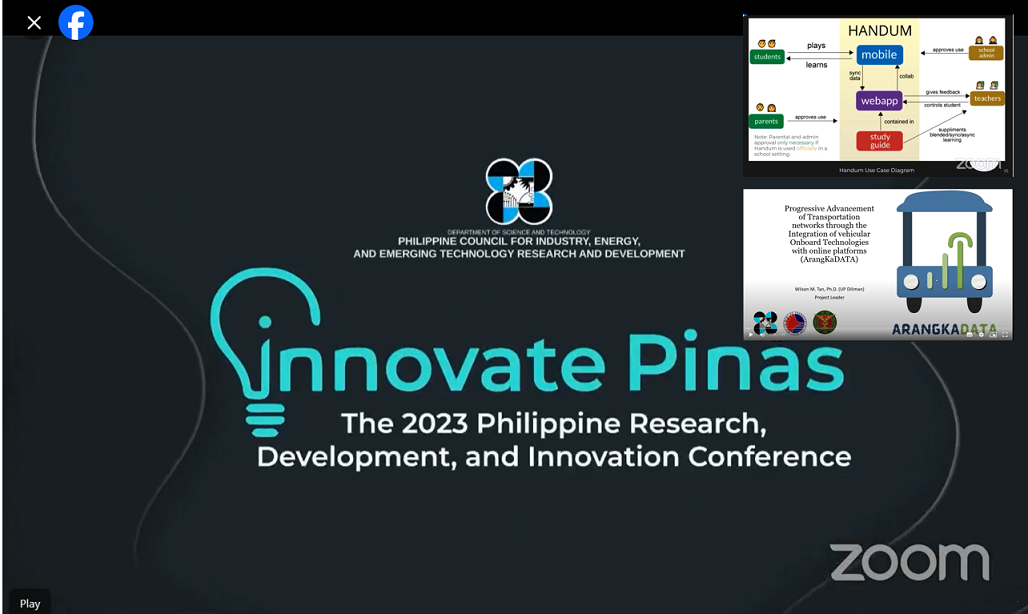 Two DCS projects were featured in a recently concluded conference by the Department of Science and Technology – Philippine Council for Industry, Energy, Emerging Technology Research and Development (DOST PCIEERD). The conference, titled "Innovate Pinas: The 2023 Philippine Research, Development, and Innovation Conference" presented recently concluded PCIEERD-funded projects, as well as their potential impacts to Philippine society. It was held on October 5, 6, and 9.
The two DCS projects featured were Project HANDUM, by Assistant Professor Mario Carreon and Professor Susan P. Festin, and Project ArangkaDaTa by Associate Professor Wilson M. Tan. Project HANDUM leverages mobile games to teach students about hygiene, while Project ArangkaDaTa builds platforms that extracts data and insights from the electronic devices installed in modern public utility vehicles (PUVs).
The conference was livestreamed by PCIEERD via FB Live (https://www.facebook.com/pcieerd/).