Sept. 20, 2022
Key MOSIP Personnel visits the Department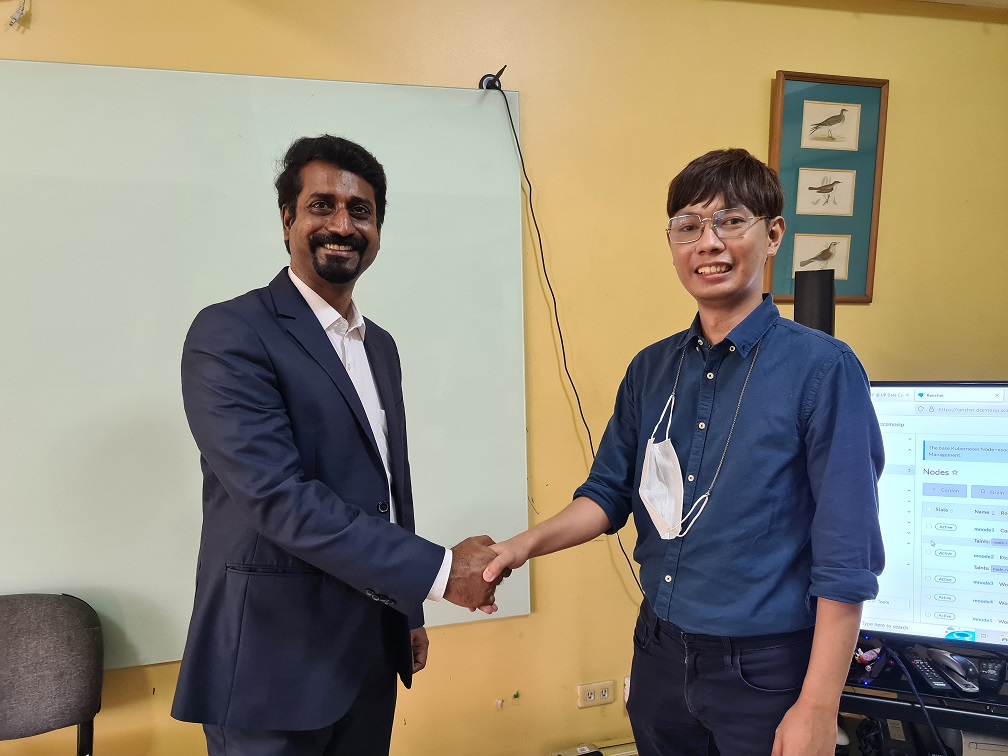 Last September 9, key personnel from the Modular Open Source Identification Platform (MOSIP) visited the Department and had discussions with some faculty members of the Department, headed by DCS Chair John Justine Villar. The MOSIP team composed of Mr. Nagarajan Santhanam (MOSIP Chief Dissemination Officer) and Ms. Rose Ann Zuniga (MOSIP Head for Asia Pacific) discussed with the Department how the current partnership can be further expanded, particularly via holding of Digital Identity electives, and providing technical  support to the soon to be established Digital ID Experience Center (DEC) inside the University. 
The MOSIP team emphasizes the important role the University will play particularly in developing capability of future CS graduates in using the National ID in Digital Transformation, and at the same time, in setting up a Conformance Testing laboratory where software/devices can test how they can integrate with the National ID.  DCS commits to continued collaboration and support to MOSIP and Philsys.
MOSIP is an open source foundational ID system, which is being used as the main platform for the Philippine National ID (Philsys).