Dec. 16, 2019
Instructor Coronel delivers technical talk at NTC NetMesh Project launch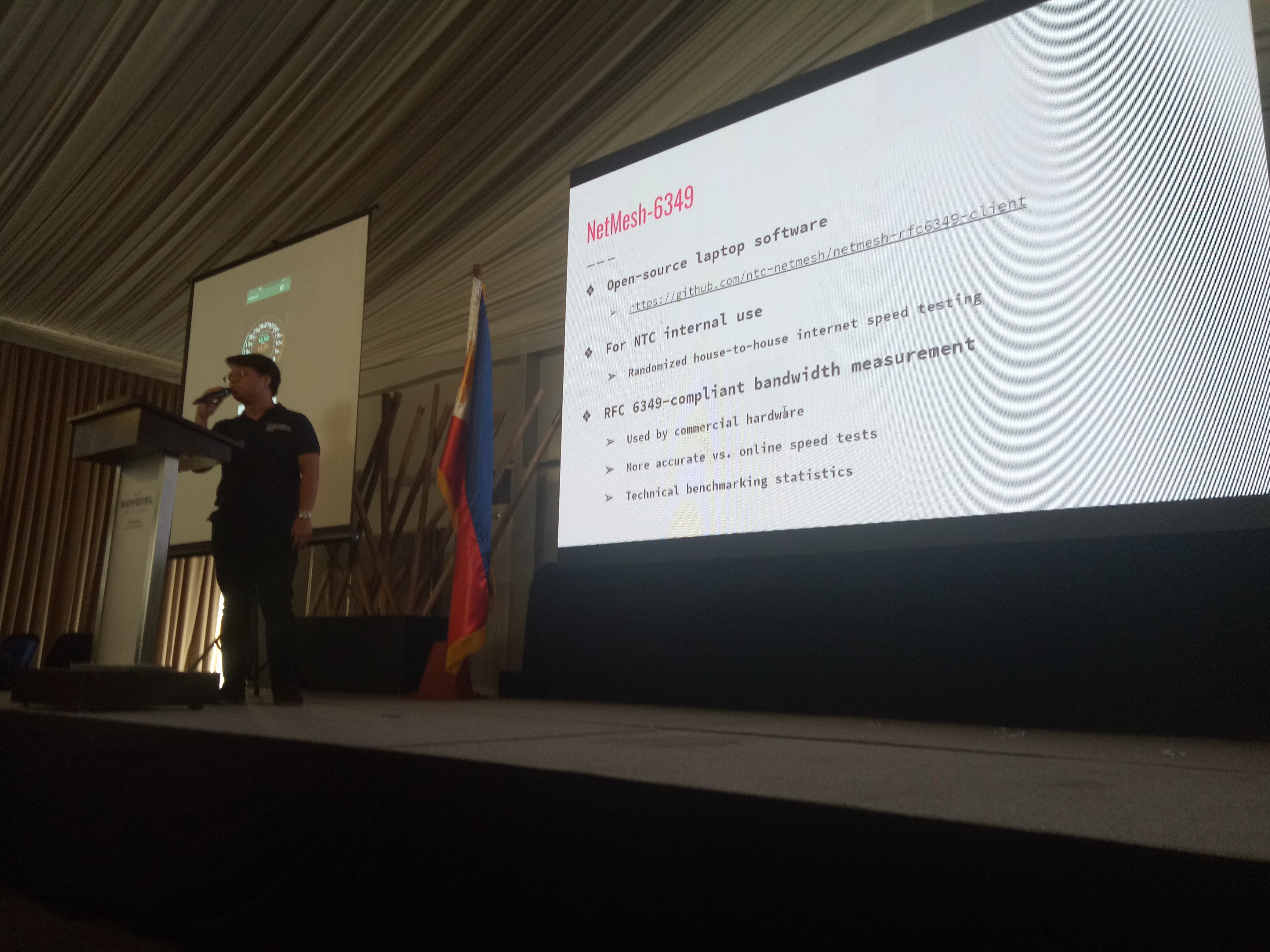 Instructor Coronel delivered the technical talk during the Launching Event and Turnover Activity for the NTC NetMesh Project held at the Novotel Manila Araneta Hotel last December 16. The talk covered the basics of RFC 6349, as well as the general functionalities and architecture of the software system developed for the project.
The NTC NetMesh Project, officially called "NTC Fixed and Mobile Benchmarking System: Regions 1, 4, and 12 (NTC NetMesh)" is a collaborative project between DOST Advanced Science and Technology Institute (ASTI) and National Telecommunications Commission (NTC). The project created software systems for benchmarking the performance of ISPs, or Internet Service Providers. The project is funded by NTC regions 1, 4, and 12.
Instructor Coronel, along with Asst. Professor Tan, serve as consultants for the project, and lead a team of developers for the project.
Related article: https://asti.dost.gov.ph/communications/news-articles/ntc-netmesh-project-launches-web-and-mobile-benchmarking-applications/