Aug. 21, 2021
[Extension in Focus] UPD signs MOA with MARINA re use of DCS-produced software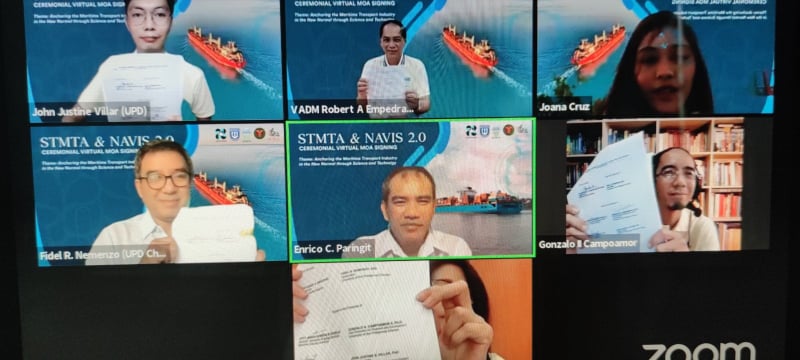 Note: In the Extension in Focus series, we feature how DCS faculty members are using their expertise and knowledge to better society and make a positive impact in the world.
A software produced by a recently-concluded DOST-funded project hosted by the Department featured in a recently signed Memorandum of Agreement (MOA) by UP Diliman.
NAVIS 2.0 is software which can analyze the optimal number of routes and their respective capacities automatically, specializing in maritime traffic. It is an output of the Maritime Transportation Information System (MARIS) project headed by Asst. Prof. John Justine S. Villar, of the Scientific Computing Laboratory.
Last August 17, UPD (represented by Chancellor Fidel R. Nemenzo) and the Maritime Industry Authority (MARINA) signed a MOA basically conferring a royalty-free, non-commercial license to MARINA to use NAVIS 2.0 for 5 years. During the same period, UPD is to provide training, technical assistance, and consultancy to MARINA regarding the use of the said system. Such an agreement is a huge step forward in modernizing the country's maritime transportation sector.
The event was streamed live over Facebook and Zoom, and its recording can be found here - https://fb.watch/7v-NqmZKnx/