April 14, 2023
DCS to start offering M.Sc. in Bioinformatics starting next academic year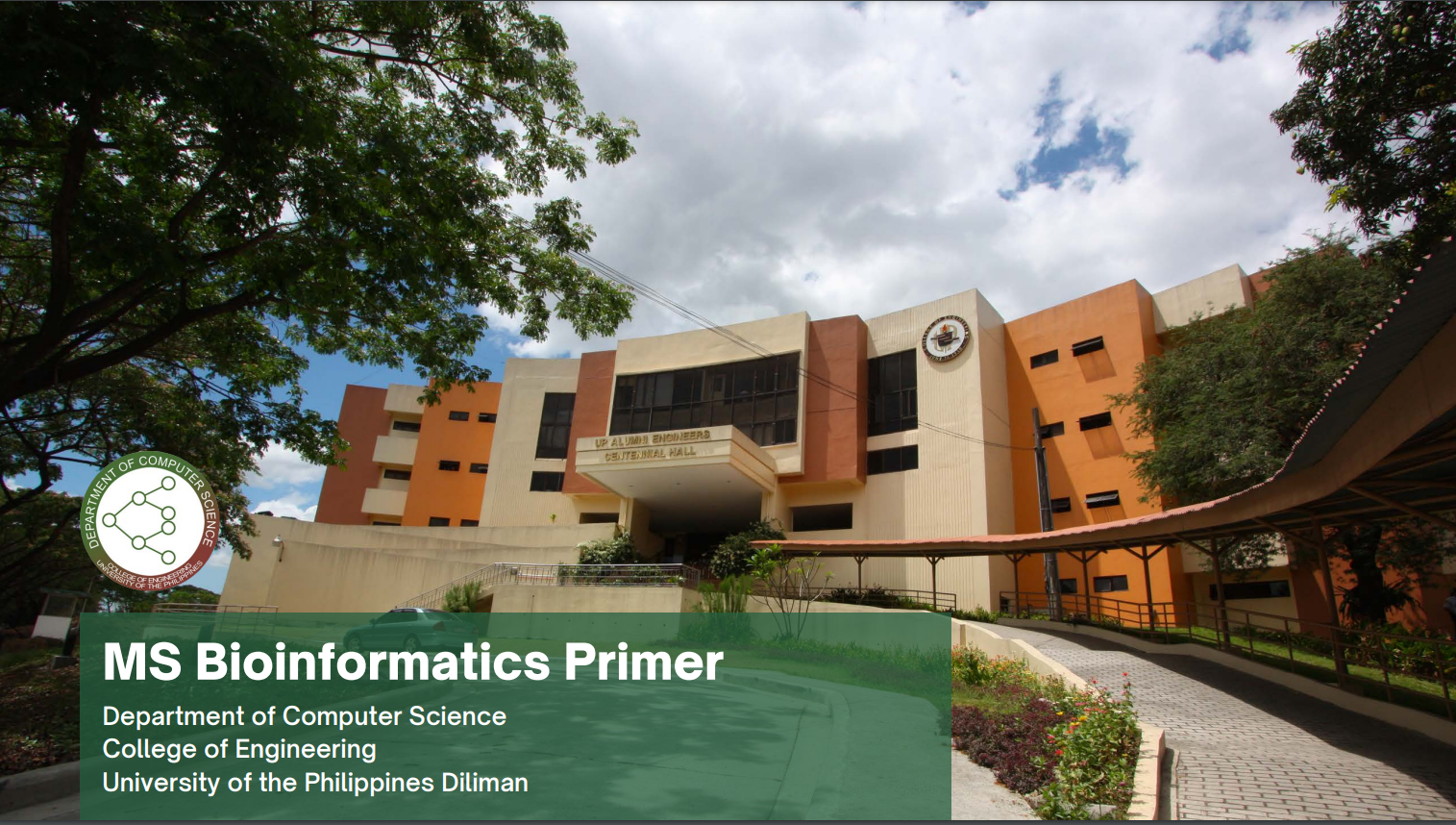 The Department of Computer Science is proud to announce the institution of its newest graduate program offering, the Master of Science in Bioinformatics.
Bioinformatics is currently one of the primary areas for innovation in the life sciences and is highly relevant for the development in global bioeconomy. For example, in the health care sector, bioinformatics has the potential to generate useful information for decision making in clinical and public health settings, and used as a tool for biomedical research in early diagnosis and treatment of diseases. In the agricultural sector, bioinformatics is a tool for genotyping organisms for the food industry. Regarding the environmental sector, bioinformatics is needed to characterize at a genetic level, new organisms from natural environments and can help to assess the impact of pollution on ecosystems, thus providing valuable information for its restoration. Furthermore, bioinformatics can be used in forensics and ethnicity studies by identifying genetic variations within and across human, animal and plant populations to provide genetic information to the studies of other disciplines such as archaeology, linguistics, anthropology and history.
The first intake for the program is scheduled on the first semester of the academic year 2023-2024. Further details regarding the program can be found here and here.