April 22, 2021
CoE@110: DCS Collaborations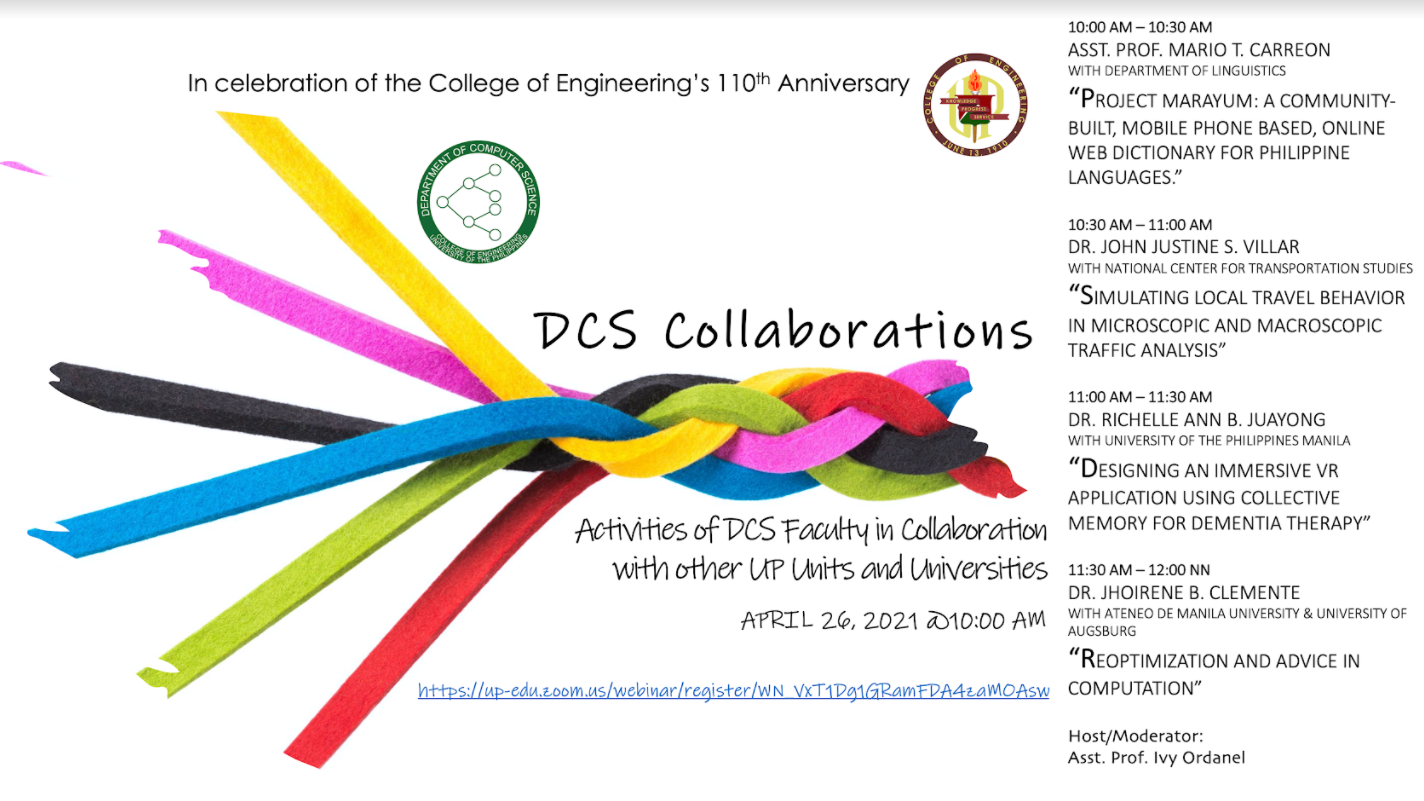 The second installment of DCS' events in celebration of the College's 110th Anniversary is dubbed "DCS Collaborations" featuring projects and will feature research done by our faculty members in collaboration with other UP units and
universities. This will happen on April 26, 2021, Monday at 10:00 AM.

The roster of talks is as follows:
"Project Marayum: A Community-built, Mobile Phone based, Online Web Dictionary for Philippine Languages"
10-10:30 AM
"Simulating Local Travel Behavior in Microscopic and Macroscopic Travel Analysis"
10:30-11:00 AM
"Designing an Immersive VR Application Using Collective Memory for Dementia Therapy"
11:00-11:30 AM
"Reoptimization and Advice in Computation"
11:30 AM - 12 noon
Please find a poster of the event attached and the link below for quick access to the webinar registration:
https://up-edu.zoom.us/webinar/register/WN_VxT1Dg1GRamFDA4zaMOAsw