Feb. 7, 2020
Assistant Professor Carreon introduces Project Marayum; gets featured in Inquirer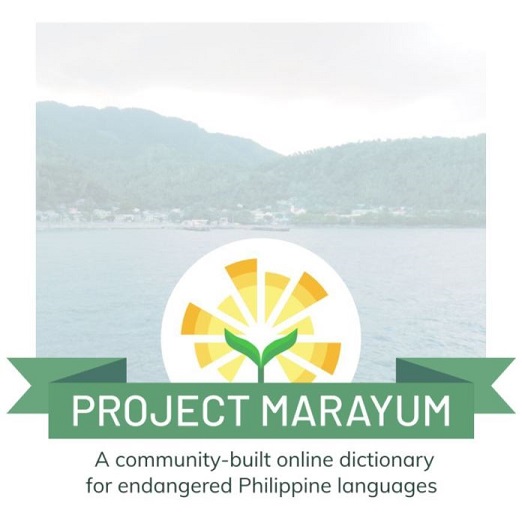 Assistant Prof. Mario Carreon of the UP DCS introduced Project Marayum at the Linguistics Special Lecture Series 2020 No. 02, held at Palma Hall 207 CSSP AVR last February 4, 2020, hosted by the UP Department of Linguistics and the UP Diliman Department of Computer Science.
Project Marayum is a collaborative online dictionary platform which aims to engage speakers of different ethnolinguistic groups to build dictionaries of their languages. The project aims to preserve Philippine languages used in the various regions in the archipelago, by developing a mobile phone-based dictionary built and maintained by the community members. The project is one of the research projects in the DCS currently being funded by the Department of Science and Technology's (DOST) Philippine Council for Industry, Energy and Emerging Technology Research and Development (PCIEERD).
The project was also featured in a recent Inquirer article.
Related article(s) -
Lifestyle, INQ. (2020, February 6). Retrieved from https://lifestyle.inquirer.net/356816/team-launches-online-rescue-of-dying-ph-languages
Related publication(s) -
Sadural, S.J.,Figueroa,K. G., Sison, N.N. II, Quilab, F.M., Solis, S.E, Gonzales, K., Boquiren, A.A., Tan, J., Carreon, M. (2020) Project Marayum: Creating a Community Built Mobile Phone-Based, Online Web-Dictionary for Endangered Philippine Languages. World Academy of Science, Engineering and Technology International Journal of Cognitive and Language Sciences. Vol:14, No:3. Retrieved from https://publications.waset.org/abstracts/115655/project-marayum-creating-a-community-built-mobile-phone-based-online-web-dictionary-for-endangered-philippine-languages